We said goodbye to 2018 with a good hype and that's because of you, so THANK YOU!
We've spent a whole year full of mixes and masterings and you didn't leave us much time for Metal Slugs, but we forgive you. Nearly 3.5K tracks have been worked in our studios throughout the year and with very very very much effort we have narrowed a small selection to complete our first chart of 2019: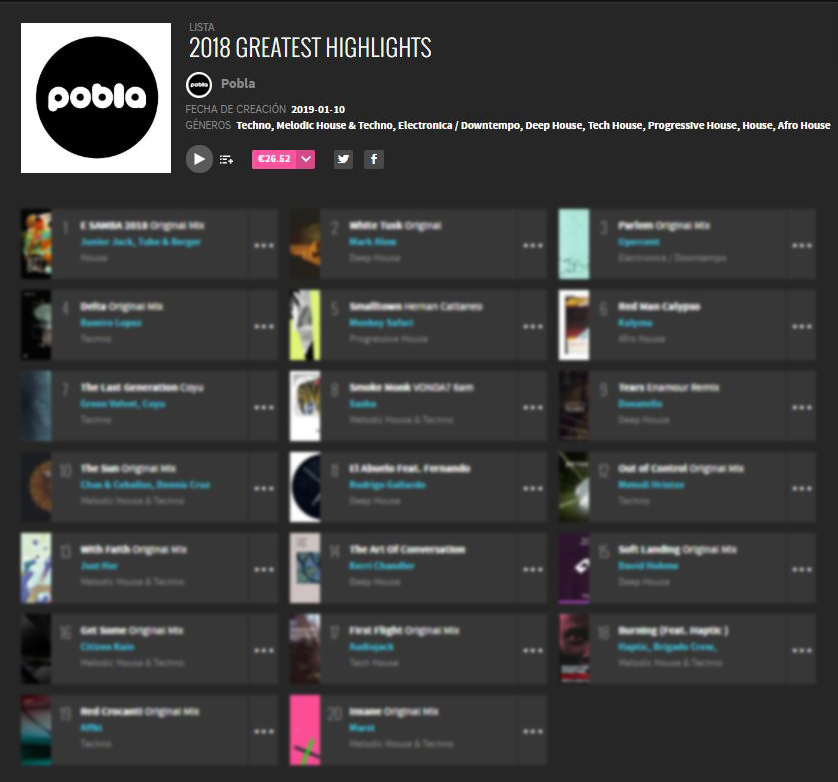 These are the killer tracks included:
Green Velvet, Coyu - The Last Generation [SUARA] — Coyu & Green Velvet's collaboration saw the light on August and kept its position on TOP 10 Techno for 20 days, reaching #5 on the genre.
Junior Jack, Tube & Berger - E Samba 2018 [KITTBALL] — 15 years after the original release, Tube & Berger twisted Junior Jack's E Samba and resurrected the success of the track, reaching #1 House for 39 days. Today, 6 months later, it's still on #16.

Donatello - Tears (Enamour Remix) [TRANSPECTA] — USA producer and DJ Enamour completed Donatello's release and stayed in Beatport global TOP 100 and Deep House TOP 10 for over 60 days.
Kalyma - Red Man Calypso (Whitesquare Remix) [SOLIDE] — Solide's release was a success on September and Whitesquare remix climbed the top until #21 of global TOP 100, staying at the TOP 100 for over 70 days.
Mark Alow - White Tusk [SOL SELECTAS] — Mark Alow's original White Tusk went up to #2 of Deep House and stayed within the TOP 10 for over 150 days.
Ramiro Lopez - Delta [DRUMCODE] — Ramiro López joined Charlotte de Witte, ANNA, B.Traits and Scuba's SCB project, among others, to close Drumcode's annual A-Sides, where the label gathers the topline artists of the year. The release was #1 of global TOP 10 for 19 days.
Sasha - Smoke Monk (Vonda7 Remix) [LAST NIGHT ON EARTH] — Last Night on Earth released this remix by VONDA7 to Sasha's original track, reaching #18 of Melodic House & Techno.
Monkey Safari - Smalltown (Hernan Cattaneo & Audio Junkies Remix) [HOMMAGE] — Hernan Cattaneo & Audio Junkies reached #2 Progressive House 10 days after the release and kept its position within the TOP 10 for almost 40 days.
Kerri Chandler - The Art Of Conversation [THIS AND THAT] — House legend Kerri Chandler brought an original track to This and That's SSFW #3A release.
Rodrigo Gallardo - El Abuelo (Los Suruba & Marcelo Burlon Remix) [NAZCA] — Los Suruba & Marcelo Burlon remix reached #5 Deep House and stayed at the TOP 10 for over a month and a half, cheering up festivals all over the world.
David Hohme - Soft Landing EP [ANJUNADEEP] — The release reached #8 Deep House and stayed at the TOP 100 for over 50 days.
Just Her - With Faith [SINCOPAT] — #12 Deep House and over a month within the TOP 100, this original gave name to the whole release.

Audiojack - First Flight [KNEE DEEP IN SOUND] — Reached #23 global TOP and stayed on the lists for more than 20 days.

Chus & Ceballos, Dennis Cruz - The Sun [STEREO PRODUCTIONS] — Chus & Ceballos and Dennis Cruz climbed their original to #21 of global TOP and #7 Tech House.
Marst - Insane [BEDROCK] — #2 on Progressive House and #76 on global TOP.
Upercent - Parlem [KOMPAKT] — #2 Electronica for over a month and a half and then managed to stay 155 days on the TOP 100.
Brigado Crew, Crisstiano, Haptic - Burning [LOST ON YOU] — Reaching #15 of Melodic House & Techno, this track hasn't left the TOP 100 since it was released a month ago.
AFFKT - Red Crocanti [TRONIC] — This is the original track that gave name to the release in Tronic, hitting #25 of Techno and staying on the TOP 100 list for 20 days.
Citizen Kain - Get Some [BEATFREAK RECORDINGS] — Five days after the release this track made its way to the Melodic House & Techno TOP 100, reached #37 and stayed there for a month.
Metodi Hristov - Out of Control [SET ABOUT] — Up to #11 Techno and #59 of global and since then it's ben within the lists for over a month.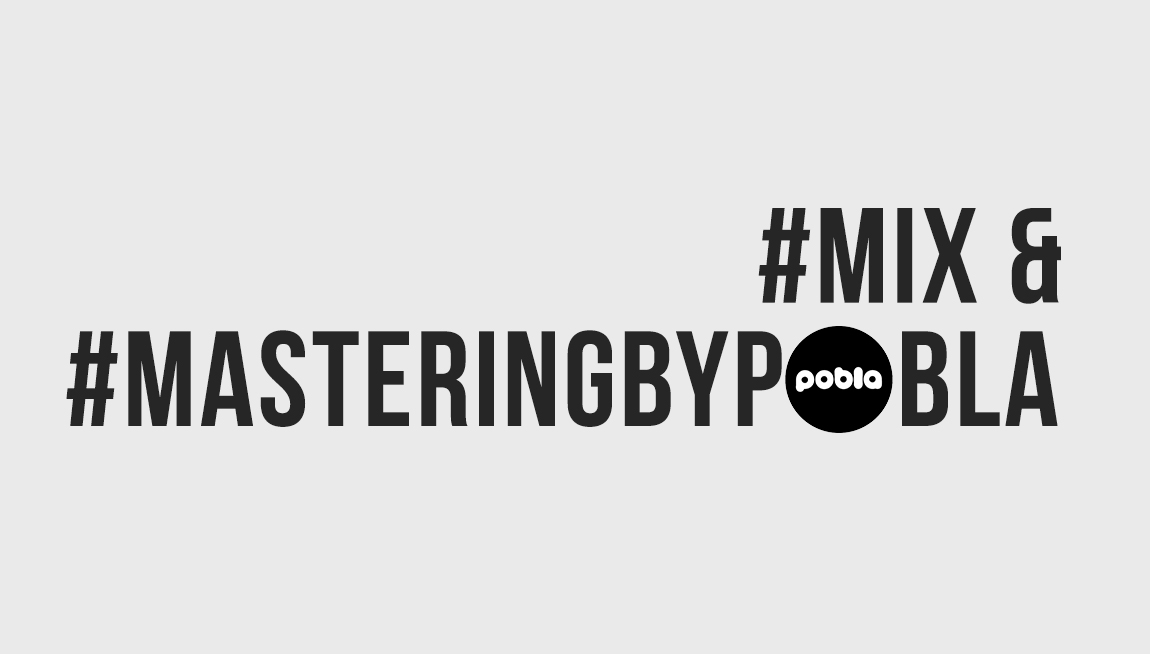 2018 has been a success because of your tracks and your trust in us, so once again: THANK YOU. We are sure that 2019 comes with new challenges and new killer tracks.
#ThePoblaFamily ❤